Genopole's companies
SafeInsight
---
Pépinière d'entreprises Genopole
4, rue Pierre Fontaine –
F-91000 EVRY-COURCOURONNES

Alain Pinchart: CEO
Web Site >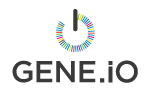 #Agro/environment #Diagnostics
Endocrine disruptor
Diagnostics
Biosensors
Counselling
Field of activity
---
Everyday products may contain endocrine disruptors that represent a risk for consumer health. SafeInsight proposes endocrine disrupter diagnoses to help manufactures make their products as safe as possible. With its multiplex detection technology Endocrinsight, SafeInsight is able to identify and quantify endocrine disruptors contained in any product.
SafeInsight seeks to provide a response to the growing concerns of consumers for the composition of the products they buy and accompanies manufacturers aiming to attentively circumscribe the problem of endocrine disruptors.
Description of the Products / Services / Technology
SafeInsight performs endocrine disruptor diagnostics for the products produced by consumer goods manufacturers. These diagnoses comprise the detection, identification and quantification of endocrine disruptors. SafeInsight also provides improvement and prevention recommendations.
Customer references / Collaborations / Highlights
SafeInsight works in close partnership with the company Chromacim, an expert in the separation of substances within a mix, and calls upon the expertise of Professor Gertrud Morlock and her laboratory at Giessen University.
Collaborations sought
SafeInsight is looking for co-development partners to advance the best methods for industrial product diagnoses and make everyday products safer for consumers.
Further Information

Strengths

A response to a public health problem and the need of consumer goods manufacturers to manage these substances.
A team with the necessary expertise, knowledge and means.
An original technology for a range of services (diagnostics, counselling, implementation).
Support from the Gene.iO program at Genopole and the Business and Innovation Center in Montpellier.
B-Corp certification and a commitment to having a positive impact for humanity.

Innovation assets

A unique, "multiplex" dectection technology associating separation of multi-compound substances and evaluation of their endocrine bioactivity by biosensors.
A rapid diagnostic tool usable for all day-to-day products and able to screen endocrine disrupters therein with just a handful of analyses.
A third-party attestation strengthening the renown of the manufacturer and the perception of quality of its products that meet regulatory requirements and protect consumer health.

A simple, efficient, pragmatic approach marrying the potential of two technologies, one chemical and the other biotechnological, to establish diagnoses and recommendations.