Company
Kyron.Bio
---
10 rue de Penthièvre
75008 Paris

Email: hello@kyron.bio

Emilia Mclaughlin, President & CSO
Web Site >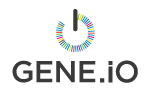 #Health  #Biomanufacturing
Biotechnology
Synthetic biology
Bioproduction
Proteins
Therapies
Field of Activity
---
Kyron.Bio is a biotech company using synthetic biology to produce new therapies with high yield activity, and stability standards.
Background
Kyron.Bio was founded in 2022 as a result of the Entrepreneur First Paris cohort following Dr. McLaughlin's PhD in Cellular and Molecular Biology.
Description of the Products / Services / Technology
Kyron.Bio develops cell lines capable of producing new and improved therapies. These genetically modified cell lines bring a precise and controlled modification to the product capable of increasing yield and activity of the protein up to 10X with further gains in stability. This performance improvement allows the development of previously untapped therapies.
Customer references / Collaborations / Highlights
Kyron.bio has undergone a proof of concept study demonstrating a 3X yield improvement for hormone production. The company filed its first patent in June 2022 and is launching a second proof-of-concept study in collaboration with the University of Denmark to demonstrate the platform's increased activity and stability on diverse protein classes.
Collaborations Sought
Kyron.Bio is looking for partnerships with those developping complex therapeutic drugs that have manufacturing challenges and also with mass spectrometry teams.
MORE INFORMATION

1 Patent

INNOVATION ASSETS

Use of genes from various life forms to boost bioproduction.