Gene.iO is Genopole's new start-up acceleration program. Replacing the Booster program and enriched by entrepreneur feedback, Gene.iO addresses the pragmatic needs of biotech start-ups looking for initial funding.
Gene.iO is a program for innovative start-ups seeking investors and/or commercial partners to enable market entry and the development of novel products or services in Genopole's strategic sectors:
innovative therapies (gene and cell therapies, biotherapies, immunotherapies, diagnosis, etc.)
bioeconomy (synthetic biology, bioproduction, greentech, foodtech, agritech, etc.)
computational genomics (programs, data analysis/management, AI, etc.)
Why "Gene.iO?"
The program's name unites gene, to signify the targeted field of activity (genetics, genomics, biotechnologies), and IO, computing lingo for input/output, which reflects the program's transformation of the arriving start-ups (input) into consolidated and funded companies (output).
Gene.iO: a pragmatic and personalized acceleration program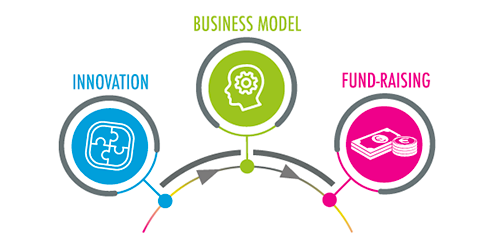 The Gene.iO program begins with a meticulous, 360° assessment of the start-up to determine the latter's strengths and weaknesses and thereafter to elaborate a personalized strategy.
That strategy will implement all of the program's components: