The field of genomics recently achieved a major breakthrough in its mission of filling in the gaps in DNA sequencing. The first steps toward that goal were made in 2019 with the Telomere-to-Telomere (T2T) Consortium, a community of researchers seeking to assemble the first unbroken sequences of human chromosomes. Starting with the X chromosome, the consortium's objective is to sequence each chromosome, from one extremity (the "telomere") to the other, with no breaks in the information. Their tool of choice is an Oxford Nanopore technology able to read very long sequences of up to a million bases.
Recently, researchers from the French national sequencing center Genoscope teamed with colleagues from the French agricultural research and international cooperation organization CIRAD to deploy the Oxford Nanopore PromethION sequencer in a project focused on the chromosomes of Musa acuminata, a species of banana.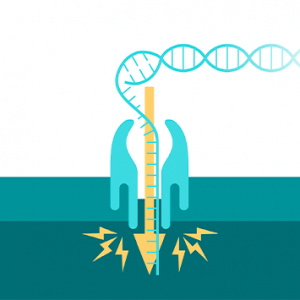 The Oxford Nanopore technology involves forcing the passage of a DNA fragment through a nanometer-wide pore carrying an electrical current, which is modified in a specific manner by the passage of each base (adenine (A), cytosine (C), guanine (G) or thymine (T)). Via the measurement of those current modifications, the technology progressively identifies the DNA sequence. In their novel project, the Genoscope-CIRAD team used that technology to successfully sequence five of the banana's eleven chromosomes entirely, from telomere to telomere, with no regions left undetermined. The team's achievement was published in Communications Biology in September 2021.
The importance of this work is to be found in the banana's nutritional importance across the globe and its economic importance for many countries. Particularly, this sequencing study revealed much greater complexity than was previously thought in a region of the genome involved in pathogen recognition. For this crop plant susceptible to several diseases such as black sigatoka and fusarium wilt, the results of the Genoscope-CIRAD study could lead to the discovery of disease-resistance genes.