Genopole is developing a program to provide entrepreneurial mentoring to biotech project holders and start-ups at key moments in the development of their ventures and in complete respect of the biocluster's values.
By giving their time to create a productive dialog and share experience, mentors guide, stimulate and challenge mentees in their entrepreneurial deliberations; they help and incite them to construct their businesses in harmony with their personalities, ambitions and values.
The mentoring program is built upon Genopole's values:
 Entrepreneurship
 Innovation
 Community
 Synergy
 Transmission and sharing
 Trust
 Solidarity
What are the benefits of mentoring for the start-up?
For the start-up/entrepreneur, the mentoring program brings:
Lucidity: getting different perspectives and distance to enable a clear view of the project and markets.
Horizons: projecting in the future and better anticipating key steps.
Speed: more rapidly managing complex processes learned only by trial and error.
Tenacity: developing stamina globally and perseverance during chaotic and uncertain situations.
Space: creating an ecosystem and a network of resources and influence.
For the mentors, the program provides an opportunity to:
contribute to innovation in biotech sectors;
discover novel technologies;
valorize and establish renown for their entrepreneurial experience;
and contribute to the future.
What is the role of a Genopole mentor?
As experienced entrepreneurs interested in biotechnologies, Genopole mentors accompany start-ups involved in the incubation program Gene.IO.
The objectives of the mentors are to guide the mentees in the advancement of their projects and provide them with guidelines and advice as a function of their competencies while maintaining an attentive ear tuned to their needs.
The mentors' commitment:
Mentors should join the program because they desire to share their knowledge with starting entrepreneurs who are impassionately developing innovative biotech projects.
With their altruistic one-year commitment, the mentors will follow the projects they accompany throughout the Gene.IO program in which the start-ups are enrolled.
Mentors benefit from:
a training webinar at the start of the program to understand and thus respect the framework and ethics of mentoring, and furthermore to understand the posture, competencies and tools of the task;
the Club Mentor, which provides quarterly workshops to meet with the other mentors and share issues, challenges and good practices;
Monthly meetings throughout the year-long Gene.IO program with the accompanied start-up to provide guidance for its development.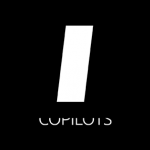 Genopole is developing its start-up mentoring program in partnership with Icopilots.