The Gene.IO program for start-up entrepreneurs is a flexible service offer, tailorable to the development cycle of your new company.
The program provides accompaniment for the technical, technological, financial and strategic aspects of your start-up's development:
Validating the potential of your innovative project/start-up
Establishing an economic model to guide your conquest of targeted markets
Strengthening your teams and laying an organizational foundation
Building a financial structure to accompany the development and viability of your company
The personalizable, à la carte offer comprises a Starter Kit, i.e., the program's common core provided to all Gene.IO laureates, and a choice of four training focuses called the Strategy Packs.
The Starter Kit includes a complete assessment of your start-up (called DIAG 360°) at the start and the end of the program, access to the biocluster's shared-use technological platforms, and a toolbox for submitting funding dossiers.
The additional Strategy Packs provide specific training in various areas of entrepreneurship and business management, under the guidance of consultants who are experts in bio-innovation.
Your choice of four packs:
Business Model
Fund-Raising
Key Accounts Partnerships
Communication Strategy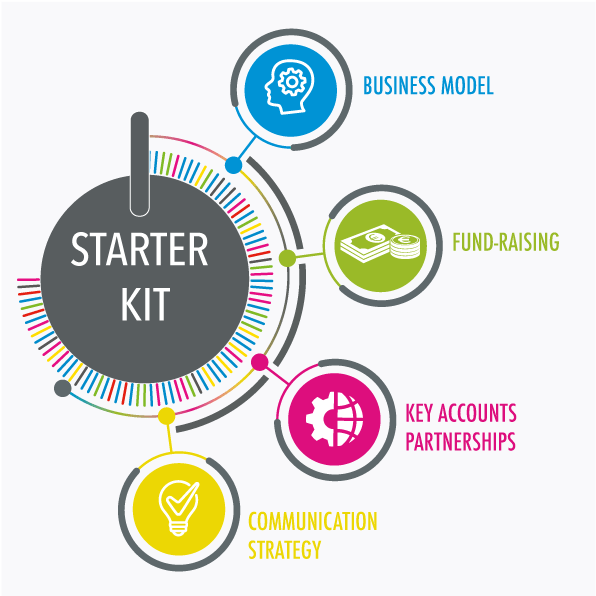 More information on the Strategy Packs