At the term of the French presidency of the European Union*, let's focus on the work and progress of the European Health Data Space ambition.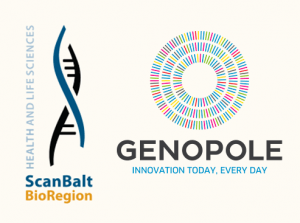 Genopole and Scanbalt are honored to invite you to the event:
Toward a shared European data health infrastructure, interoperability, and valorization of the data.
An event that will take place on June 8 in person or remotely, a unique opportunity to share and exchange about the implementation of the European Health Data Space (EHDS).
3 sessions to:
1) Understand the state of the art, the ambition and the strategy around governance models with European and French representatives.
2) Discuss use cases and testimonies from health data users such as researchers, clinicians or health entrepreneurs.
3) Contribute to the reflections around the EHDS model by sharing expertise and recommendations from our ecosystem.
Place
In person :
Salle de conférence Elyséum
GIP GENOPOLE Campus 1
20 rue Henri Desbruères
91000 EVRY-COURCOURONNES – FRANCE
Program